DARFLARE is a chevron system designed to protect underlying steelwork and personnel from high heat flux levels experienced during flaring operations – heat reduction up to 90%.
DARSCREEN is an ideal solution for shielding against lower heat flux levels or as a barrier to inclement weather and wind conditions and is commonly employed as a vertical heat shield protecting critical plant equipment, steelwork and personnel – heat reduction up to 90%.
Principal features of DARFLARE and DARSCREEN
Lightweight: Load bearing heat shields have a weight of circa 38 kg/m2 and the non-load bearing shields have a weight of circa 20 kg/m2.
Cost Effective: DARFLARE and DARSCREEN heat shields are competitively priced compared with solid systems. The system can be designed and manufactured using both stainless steel and incoloy steel.
Maintenance Free: The systems are designed to be completely maintenance and corrosion free during the project life of installation, even when subjected to severe thermal cycling from the operational flares and other extreme environmental conditions.
Heat Dissipation: The systems have greater heat dissipation than solid systems. In the case of DARSCREEN, a solid plate barrier would have a greater touch surface temperature than the DARCHEM woven wire based system.
See-Through Venting: DARSCREEN has excellent see-through properties and is naturally venting. Solid systems prevent natural light and could trap gas that may permeate from the adjacent process plant.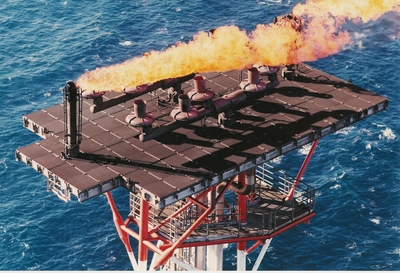 Contact us today for more information on what Irex Contracting Group can do for you or to consult with a contracting professional near you!