The Irex organization is an affiliated group of specialty contracting companies operating throughout the United States.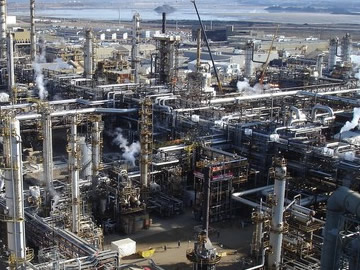 Our companies have various specialties including installation and maintenance of mechanical insulation, sheet metal lagging, scaffolding, industrial coatings, passive fire protection, energy audits and the removal and abatement of asbestos, lead, mold and other hazardous materials. We also provide an expanding number of other services that are complementary to our core competencies.
Acting as prime contractor or subcontractor, Irex Contracting Group companies provide new construction, renovation, and maintenance services to a wide variety of commercial, industrial, institutional, and government markets. We're experienced in all types of office, medical, and institutional buildings, manufacturing facilities, power plants, process plants and other heavy industrial installations.
Our Mission
Each Irex contracting company is dedicated to being the preeminent specialty contracting organization in the markets it serves. This is achieved through teamwork at all levels of the organization and performance based on continuous improvement of all business processes, including estimating, sales, safety and contract execution.
The employees of Irex Contracting Group and its member companies are committed to building long-term relationships by bringing exceptional value to our customers through performance, quality, safety and service.
Irex Facts
Certified Energy Appraisers
Certified Infrared Thermographers
QA/QC Program in compliance with NQA-1 and ISO-9001
Certified LEED Professionals