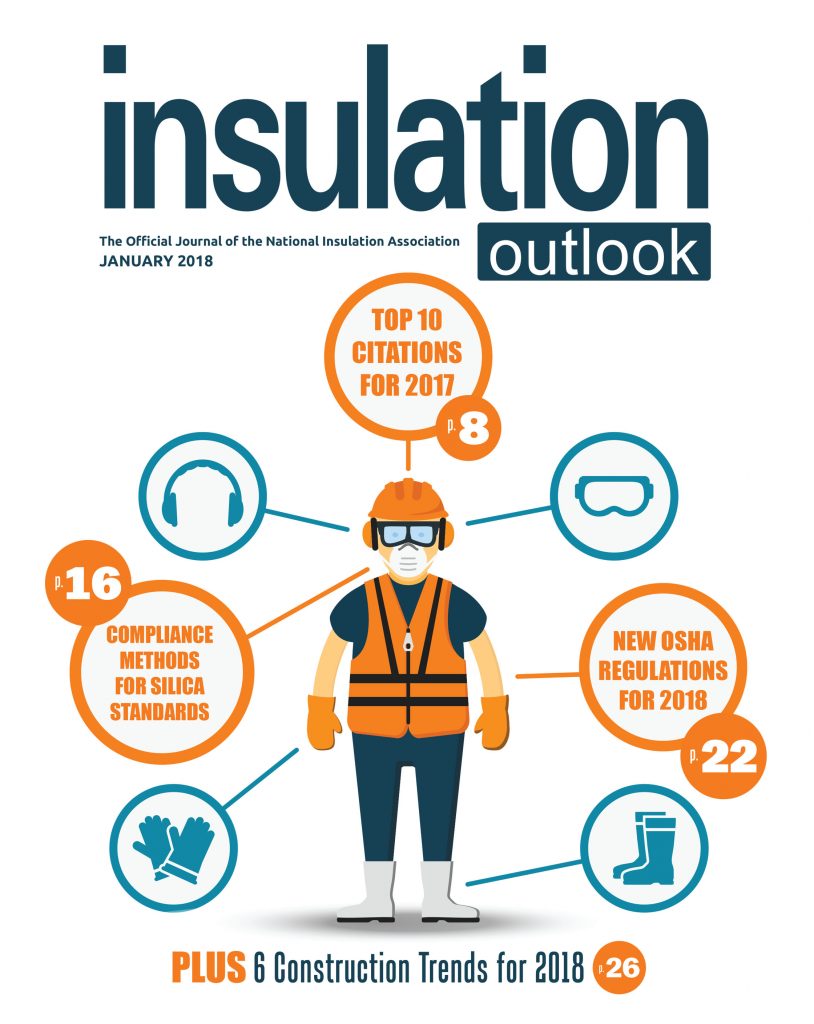 Every year the Occupational Safety and Health Administration (OSHA) releases the Top 10 list of the most commonly cited standards from the previous fiscal year.
Irex Corporation's Safety Director Bill McCaffrey helped write this year's article called "OSHA Releases Annual Top 10 List of Most-Cited Violations" in Insulation Outlook Magazine in the January 2018 issue. Bill is a Board Certified Safety Professional with over 20 years of construction safety experience. He is also a current Chair of NIA's Health and Safety Committee. He has worked for general, mechanical, electrical, and specialty contracting firms in the industrial and commercial construction markets.
Click Here to view the full article on the Insulation Outlook website!